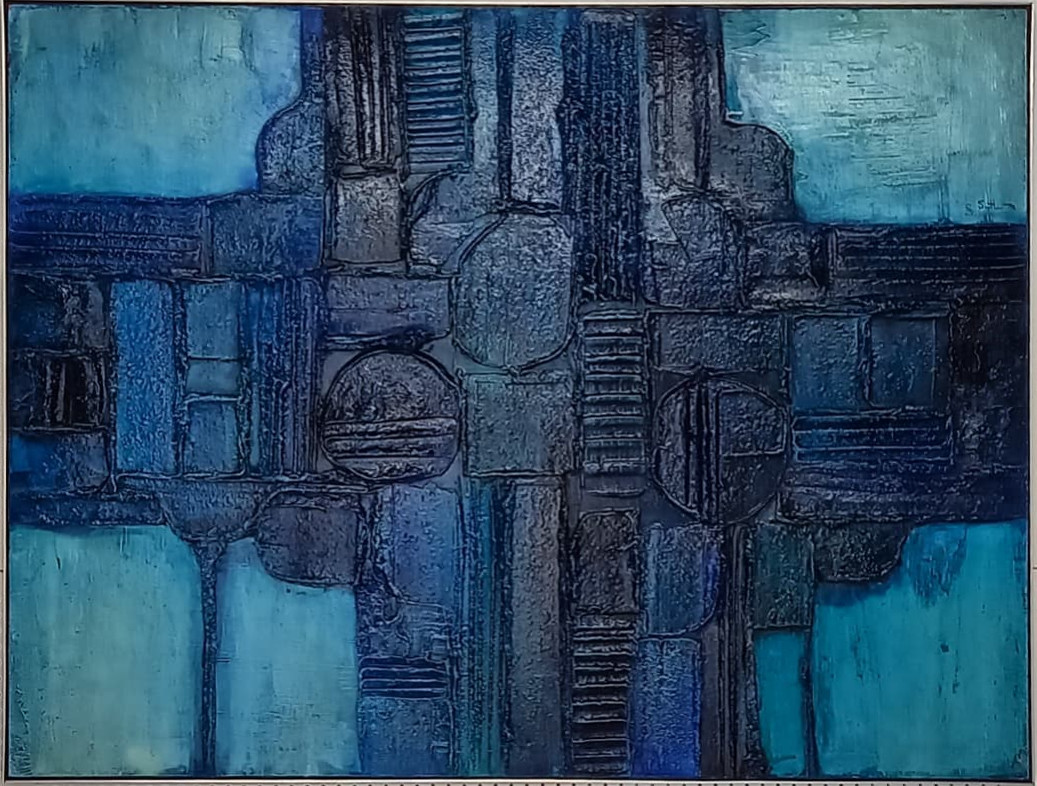 Graham Smithies – Blue Abstract, 1970, Plaster and oil on board
Graham Smithies is an artist who lives in France now with his wife Jackie. When young he was part of an exciting series of painters coming out of Yorkshire. Educated in Bradford he had exhibitions with fellow artist Colin Ruffell and was a member of the 9-Plus Artists Group.
In my opinion this is the best example of his work I have seen. Made from plaster that has been painted it is a striking piece. Signed and dated 1970.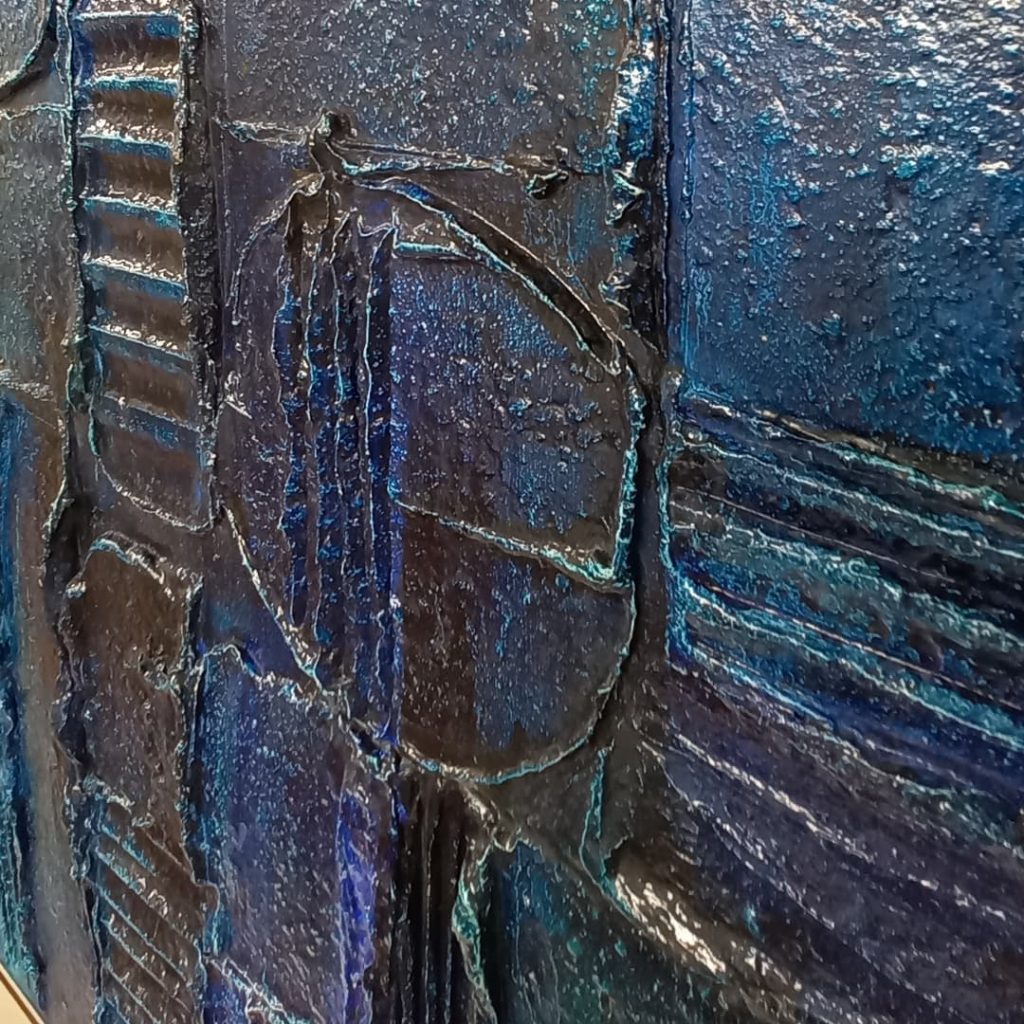 Before settling in Brittany, the Graham and Jackie had already left England and Winchester for the Dordogne. It was there that they learned to speak French. "Or rather Frenglish," Graham quipped. "Two young people from Paris taught us to speak bad French". "The grammar is so tough," Jackie adds. After returning home, the two artists put their materials in the land of Auray. "England is a good place for art, but you suffocate quickly. Too many people and not enough space. Here, the landscape is magnificent. And there is the microclimate. Without forgetting the inhabitants"
In a John Jones exhibition frame.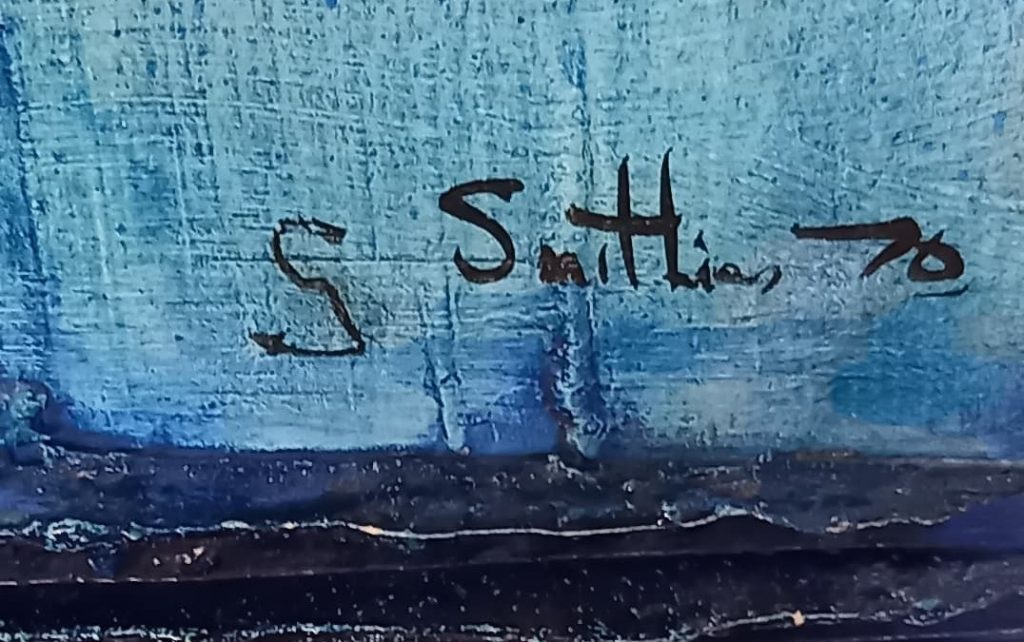 Return to gallery