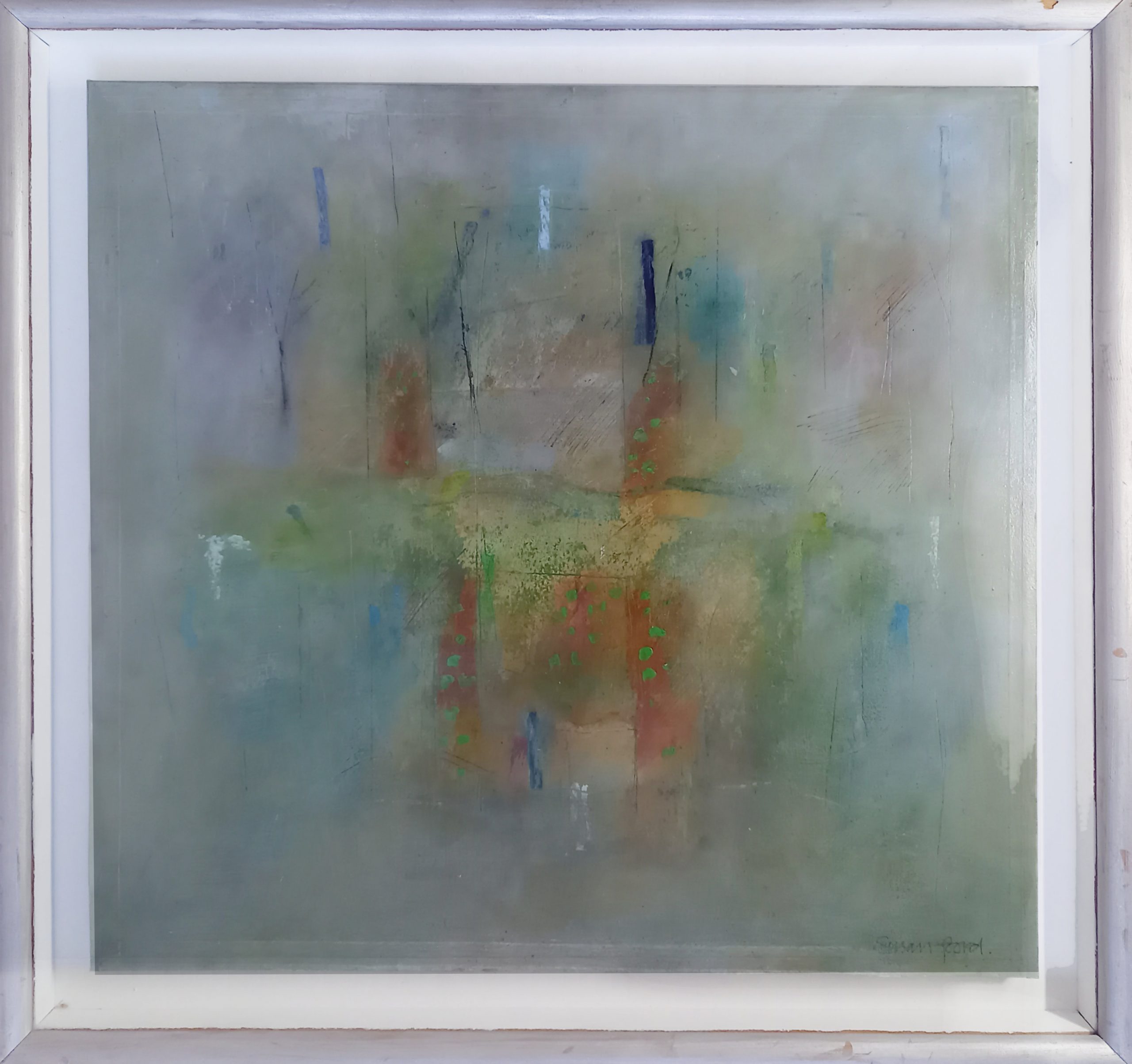 Susan Foord RWS – Abstract Landscape, Early 1990s. , Oil & oil pastel on board.
Susan Foord completed her Fine Art training at Leeds Polytechnic, studying under Jacob Kramer faculty of art and design in 1983. She went back to teach at the college in 1991 and 1992.
Awards and prizes have been given from Manchester Academy of Fine Arts, Leeds Polytechnic and in 1994 she won the Royal Academy 'Arts Club Prize'.
Her work is represented in numerous private and public collections in the UK, Europe America and Asia. In England the public collections which hold examples of her work are the Royal Academy of Arts, Arts Club Collection, Provident Financial Art Collection Bradford, Leicestershire Collection for Schools and Colleges and the 'Talboys' Collection at the Royal West of England Academy.
Showed at RA, RWA (elected in 1997), Dean Clough, Halifax, Manchester Academy of Fine Arts, Waterman Fine Art, in Hong Kong at Gallery 7 and in Eight by Eight at Pallant House, Chichester, in 1997, the year she had a solo exhibition with Offer Waterman & Co Fine Art. Other solo shows followed, at RWA in 1999, Adam Gallery, London 2000-1-3 and Bath 2005. Work held in Provident Financial Collection, RWA Permanent Collection and Arts Club, Royal Academy. Lived in Bristol.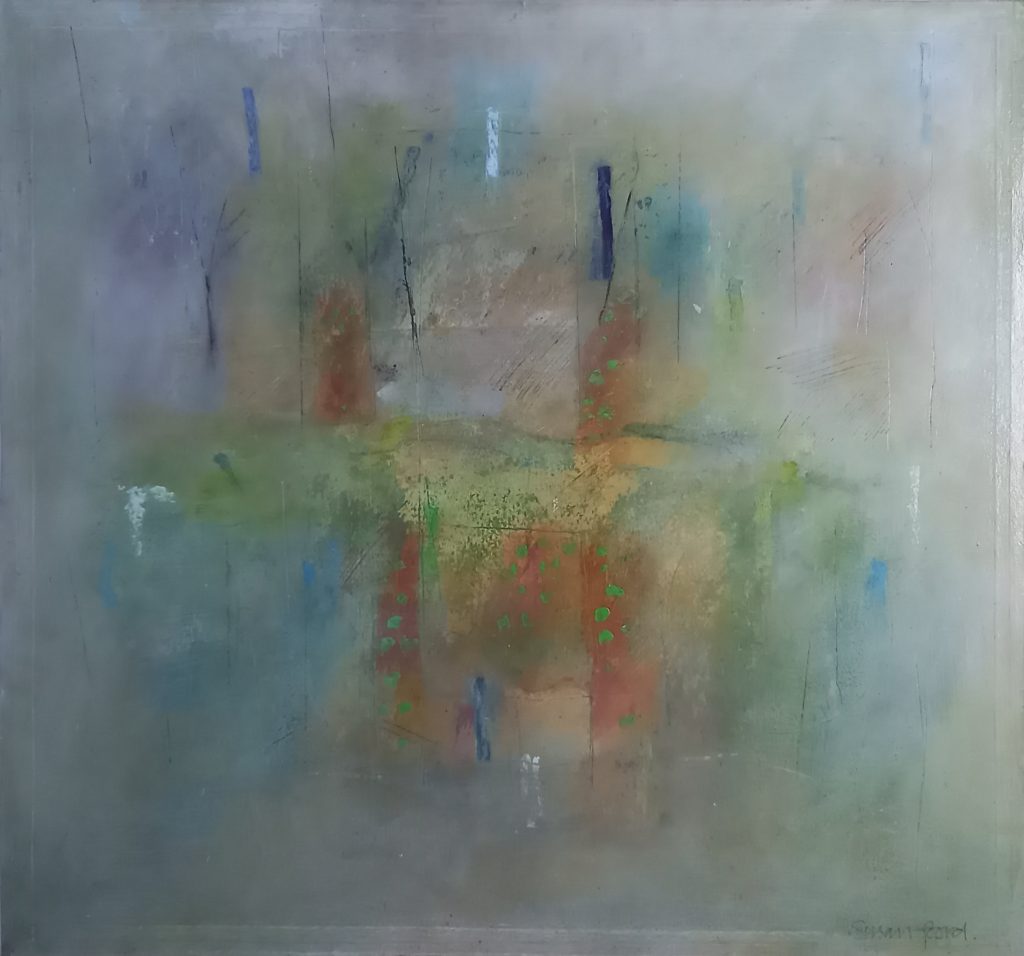 Her early painting influences were American Abstract Expressionists, Alan Davie and Kandinsky. Currently she admires the work of artists such as Ben Nicholson, Morandi, Mary Potter, Gwen John, Howard Hodgkin, Sydney Nolan, Alfred Wallis and Peter Lanyon.

In her own words Susan Foord writes that: 'My approach when painting has remained consistent throughout. In preparation a very heavy cartridge paper is laid over board….. Using mixed media as a starting point, an intuitive struggle ensues until an image of clarity and unity emerges which corresponds to an inner feeling of rightness and wholeness. The resultant images are mostly evocative of landscape or seascape, seemingly viewed through a window. Sometimes images are suggestive of still life and sometimes more abstract.'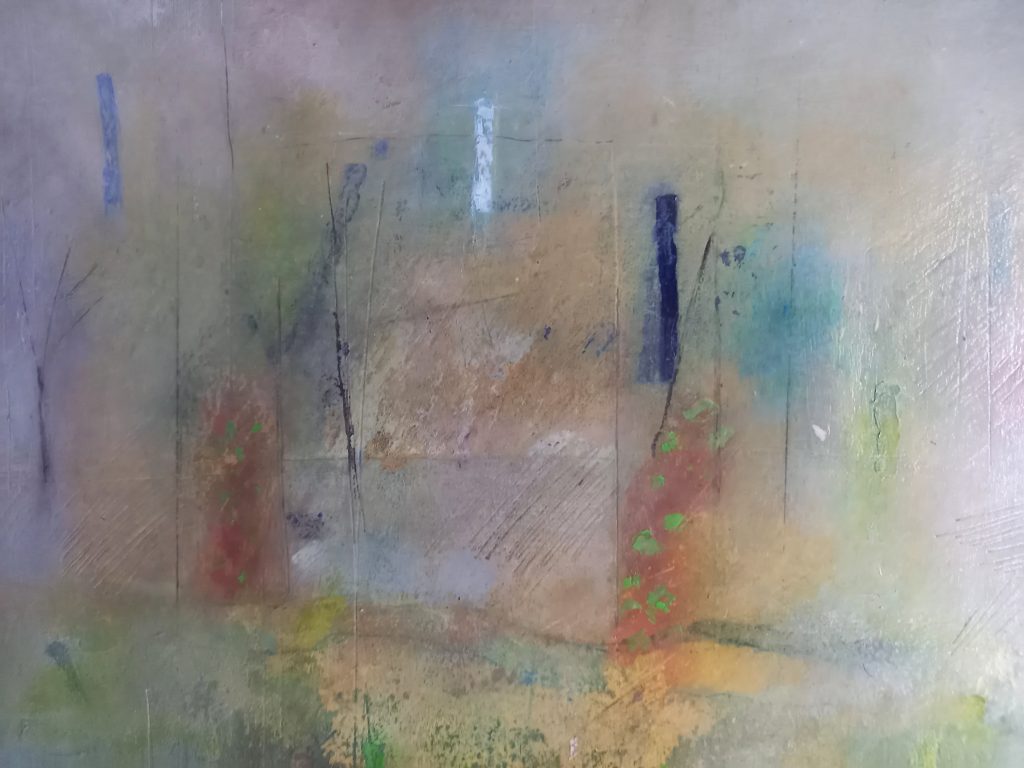 Framed, floating in a heavey John Jones style frame. Behind Glass.
Frame: w47.5cm x h45cm x d4.5cm
Picture: w40cm x h37cm.
Return to gallery