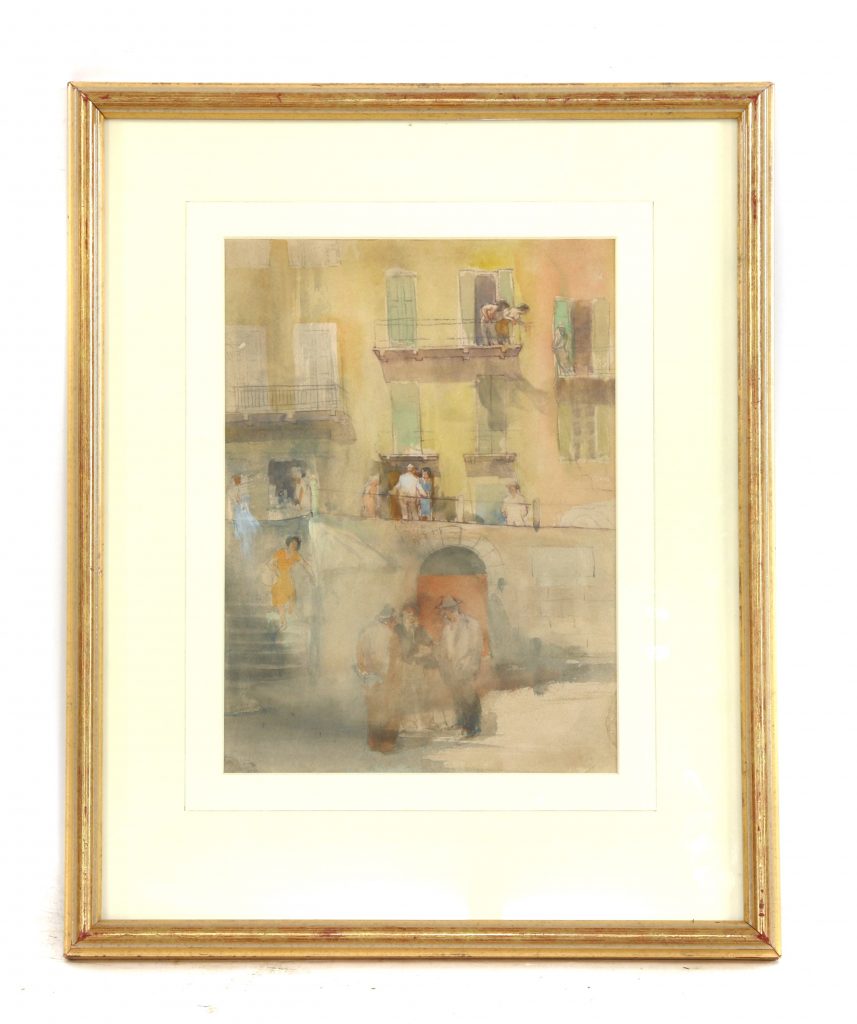 Roland Batchelor (1889 - 1990) – A french quayside, 1970, watercolour
Roland Batchelor was born in Chelsea on 16 October 1889. He attended art classes given by Punch artist George Morrow at the Putney School of Art and then at Regent Street Polytechnic, Central School of Arts and Crafts, and the City and Guilds Art School.
During the First World War he served in Italy. He discovered a volume on Rembrandt which helped him to develop hid characteristically lively line. France became his passion and a topic of many of his paintings.
He showed work regularly at the Royal Academy, the Royal Institute of Painters in Watercolours and the Royal Society of Watercolour Painters, becoming a member of the latter in 1966.
Provenance: #15 Roland Batchelor Exhibition, Abbott and Holder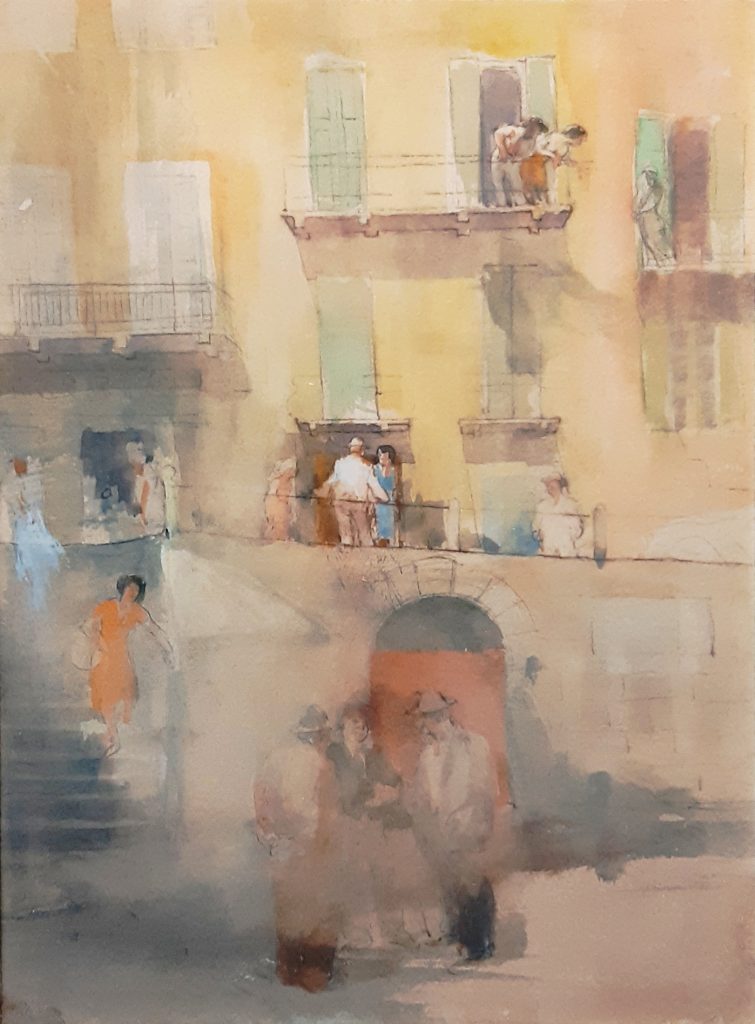 Return to gallery