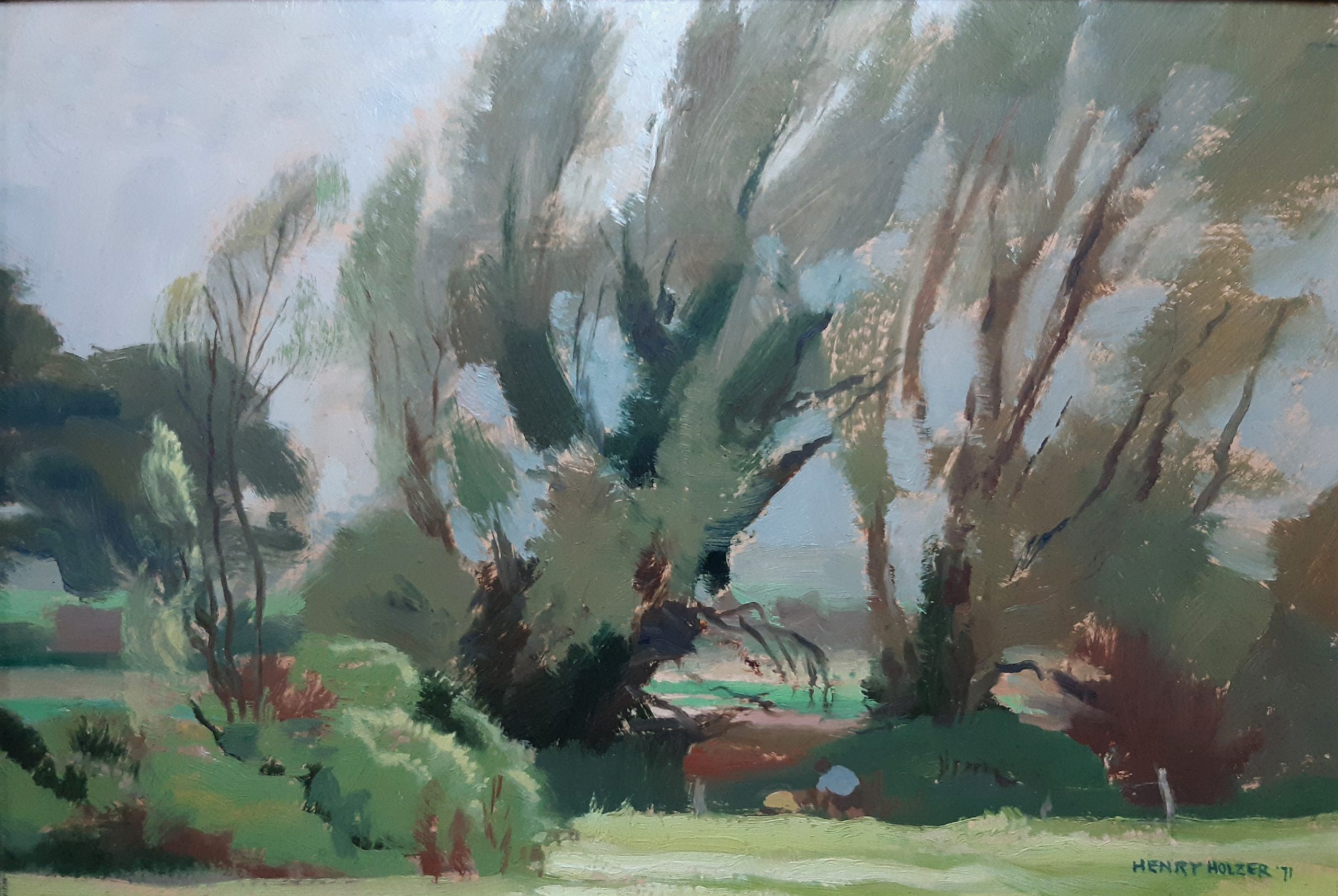 Henry Holzer (1907 - 2007) – Landscape, 1960s, Oil on board
Henry Holzer was born on Tufnell Park Road, Islington, London to a Viennese father who was a lithographer for Hübner where Henry apprenticed later on. He studied at the Central School of Arts and Crafts before taking up at teaching post at Hornsey College of Art.
During the Second World War he was posted to the mostly peaceful India where he painted local views and towards the end of the war produced camouflage work as well as a series of paintings of the Suffolk coastal defences. He was Head of Printmaking at Hornsey until he retired in 1968. The post-war years where some of the most creative times for printmakers and would have seen creative changes. He later moved near the Yare valley in south Norfolk.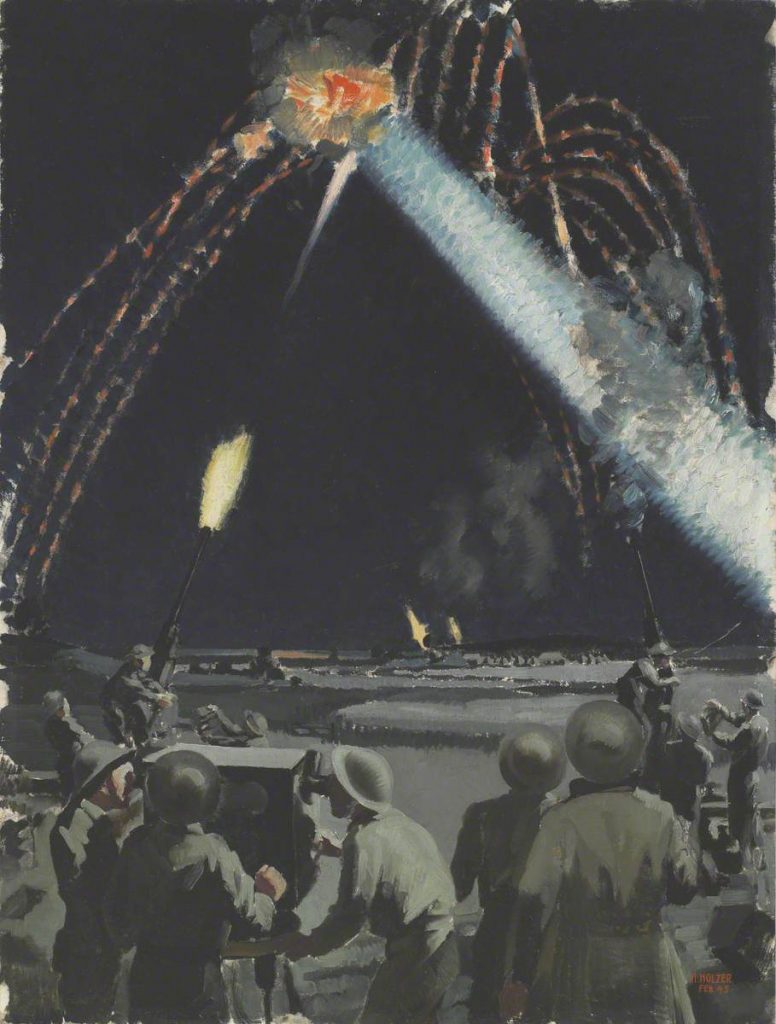 Henry Holzer – "Cat. A"/Night Engagement/Sussex Coast, 1945
His paintings were done on location and unlike his lithographs are harder to find. He has paintings in the collection of Lincoln's Usher Gallery, Great Yarmouth Museum, Franklin College and the National Army Museum.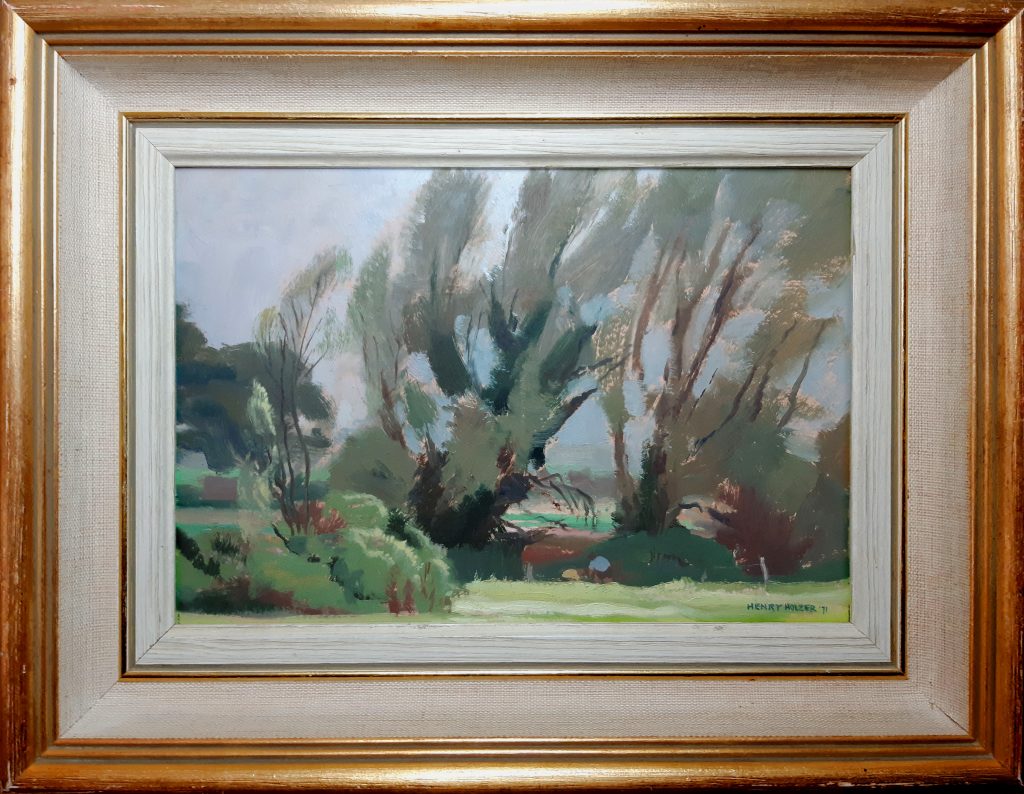 Henry Holzer – Landscape, 1960s
Return to gallery