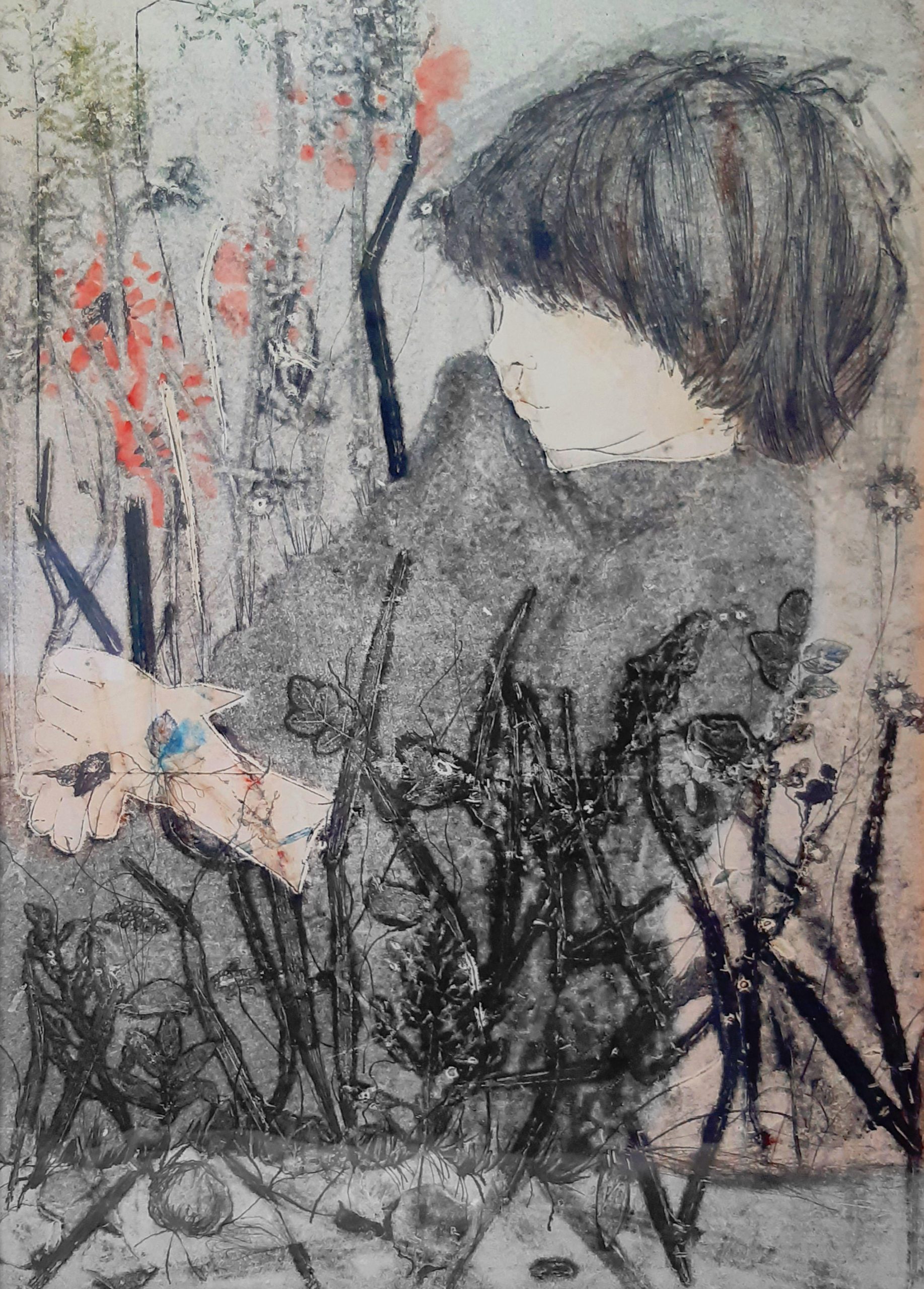 Charles Mozley (1914 - 1991) – Child Monoprint, 1970, Monoprint and ink
Born in Sheffield, Yorkshire in 1914, Mozley attended the art school there winning a scholarship to the Royal College of Art in 1934. On the staff at the RCA would have been Paul Nash, John Nash, Edward Bawden and Eric Ravilious
In the late 1930s he taught at the Camberwell College of Arts and Crafts. During WWII he served in the army working for six years in camoflague and intelligence. After the war he continued his freelance career designing film and theatre posters, contributing to the School Prints scheme and posters for Shell and BP.
In 1951 he designed murals for the Festival of Britain. He illustrated many books for the Folio Society and the Limited Editions Club and designed some 300 book jackets for various publishers.
Other exhibitions of his work were held at the King Street Gallery, at the Barbican Centre Library, and at Grey College, University of Durham in 2002, with a further retrospective exhibition at the Barbican Library in 2005. He died in Kew, Surrey.
Return to gallery