This is just a short little post. It looks at a familiar theme I have found in the work of Eric Ravilious, repetition. But in this case it is because both works in this post were inspired by the same location.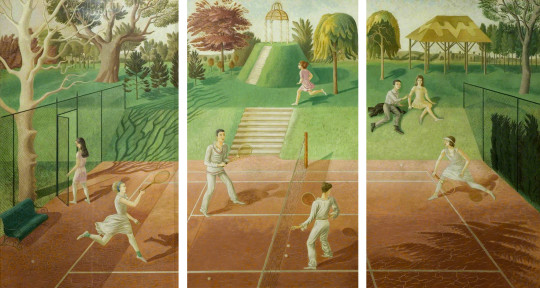 Eric Ravilious – Tennis (in the park), 1930
The painting above is a three part set of panels designed Sir Geoffrey Fry's Music Room in Portman Square, London. 
Ravilious based them on the Manor Gardens at Eastbourne, and treated the panels as a continuous composition. Above you can see the mounted hill with steps. Below you can see it in the wood-engraving, then how it looks today.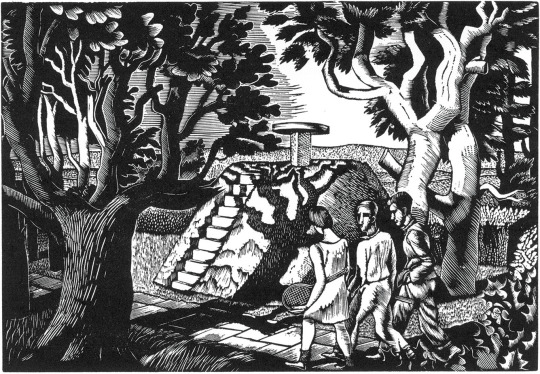 Eric Ravilious – Manor Gardens, 1927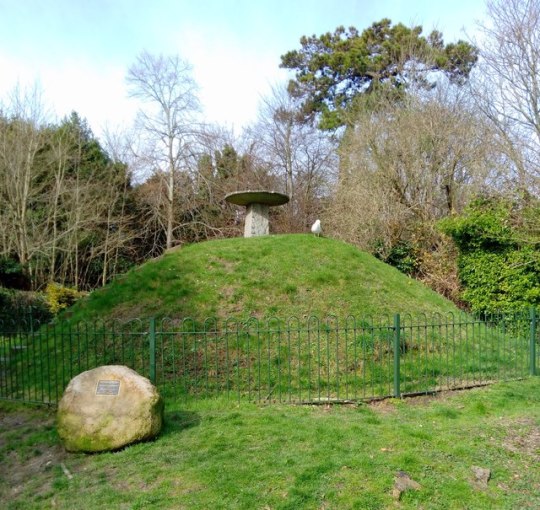 Horse Mound, Manor Gardens, Eastbourne