Digswell was a set of artist studios on the edges of Welwyn Garden City. When this new town was in a another phase of buidling Henry Morris has joined the councils board to advise on the arts in the area and the studios were his idea of having well known artists studios with the condition they could make works for the local area while being sponsored by industry.
The potter Hans Coper was one of the first artists to be invited there. With various conpanies sponsoring him, he spent a lot of his time making tiles and sinks. With a friend joking that they were signed by the H and C taps.
To get his grants, Coper had also agreed to make three works for architectural spaces while at Digswell. They are listed below:
One of them as a mural of abstract ceramic circles for the Swindon Community School. As Copers fame grew the school decided to sell it. It was sold at Phillips auction in 2011 for £181,250.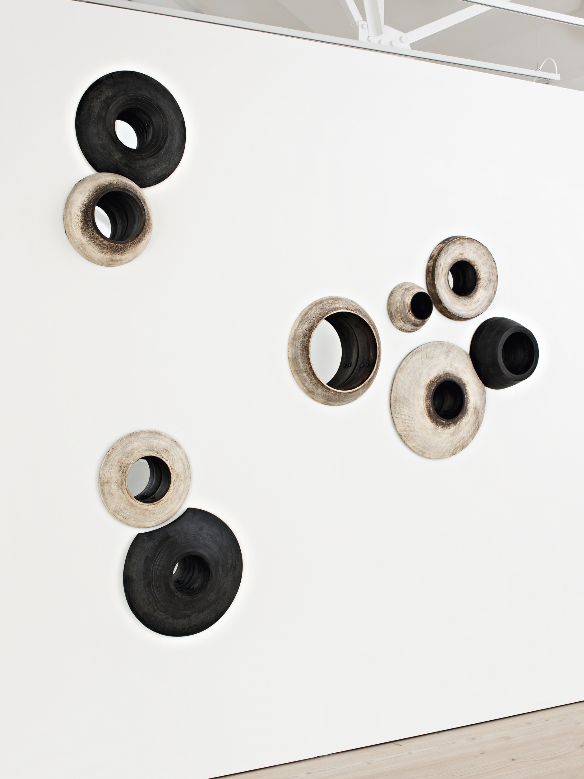 The second design was an abstract design of the Royal Army Pay Corps emblem that was on Armstrong Hall, Worthy Down. It has recently been restored and is now in the Corps Muesem.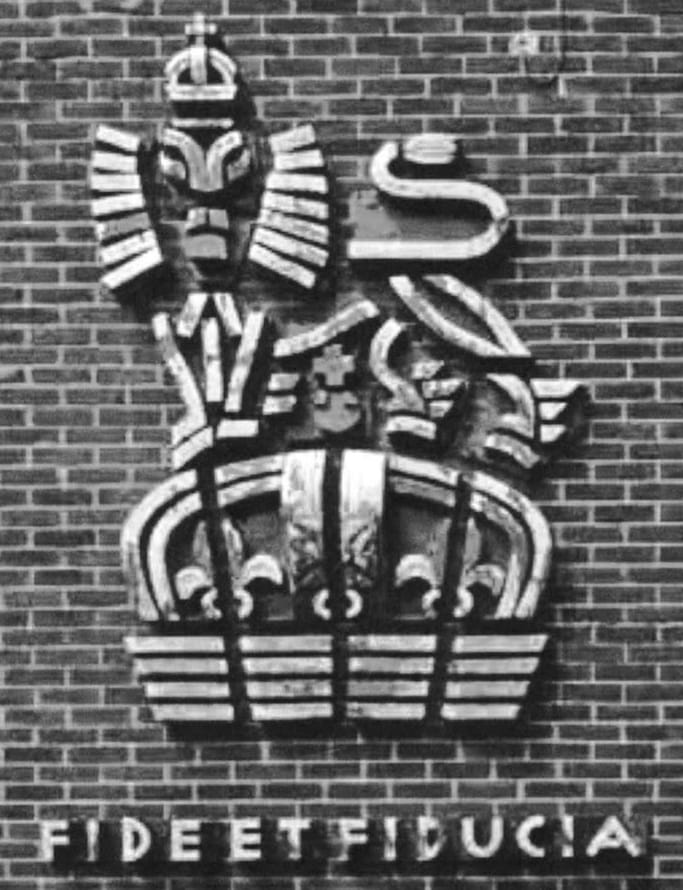 The last work was his famous large candlesticks for Coventry Cathedral.