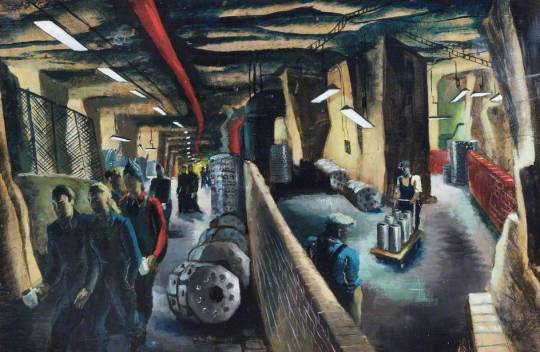 Olga Lehmann – Bristol Aircraft Company: Underground Factory at Corsham

Brunel's cutting of the Box Railway Tunnel, beside the village of Corsham, revealed a rich seam of high quality stone beneath the hills in 1838. Intense quarrying followed, leaving a network of quarries with worked-out chambers and air shafts, including Spring Quarry. The entrance for Spring Quarry was beside the East entrance of Box Tunnel.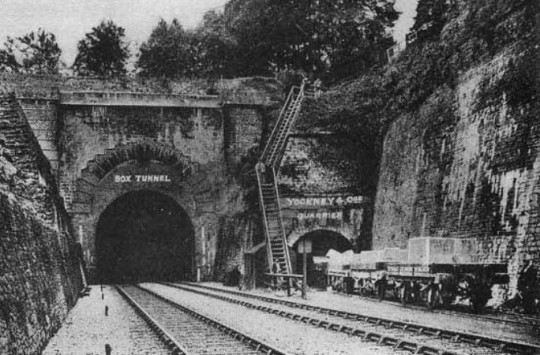 In December 1940 four quarries were requisitioned by the Ministry, including Spring Quarry, to the south of the Box Tunnel. It covers a vast 3,300,000 square foot area (or 76 acres).
The quarry was adapted to use as an underground aircraft factory in the early 1940s. The place underground was a little dreary, with the walls that could be painted, coloured in standard military shades. To brighten the place up, a series of murals were commissioned.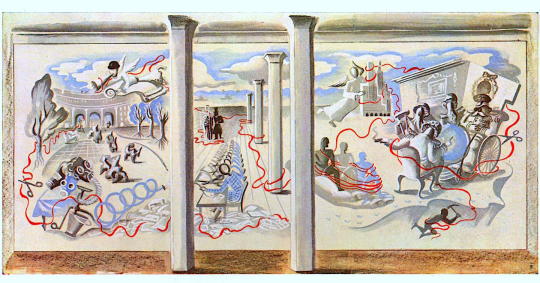 Olga Lehmann – Mural design for the Canteen in the Censorship Division.
Left: Admiralty, Ministry of Information and Home Security, Centre: Health & Censorship. Right: Min of Works, Buildings, Foreign Office & War Office. A Skit of government departments, hence the red tape.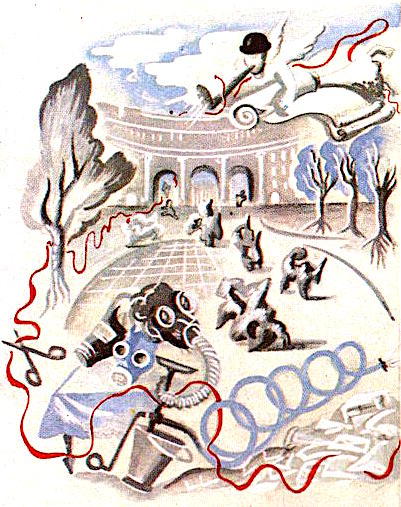 Olga Lehmann – Mural Design Detail
The murals in Spring Quarry were painted by Olga Lehmann (assisted by Gilbert Wood). They show a number of themed scenes, including a racecourse, a fairground, sporting scenes and cartoon-like depictions of primitive cultures. The majority of the murals are in a mess hall, although there are isolated examples in outer rooms and corridors.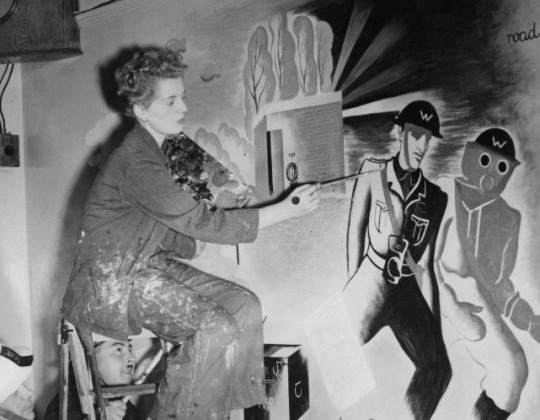 Photo of Lehmann painting a mural at the Wardens' Club, St Pancras ARP headquarters in London, 21st August 1940.
The rest of these photos are from the Spring Quarry / Corsham Underground centre.